Flowers to offer for Christmas
The arrival of the holiday season is often synonymous with joy, reunions with family and friends, and the exchange of gifts. Every year, the question arises: What will I give this year? If you're looking for something meaningful, fresh, and beautiful, why not consider giving Christmas flowers? With our Christmas flower delivery service, you can send splendid Christmas flower bouquets to your loved ones, bringing a touch of color and nature to their homes even in the heart of winter. In this article, we offer an overview of typical Christmas flowers to give..
Hellebores, or Christmas Roses 
The Helleborus, better known as the "Christmas Rose," is an emblematic plant of the winter season. As its name suggests, this delicate and elegant flower typically blooms in the heart of winter, from late December to late March.
However, the Christmas Rose is an outdoor plant that can also be temporarily cultivated indoors. It can be grown in a pot as an indoor plant, but it will thrive better outdoors, either in a pot or directly in the ground. During the festive season, you can thus adorn your interior with its beautiful flowers as decoration before placing it back outdoors.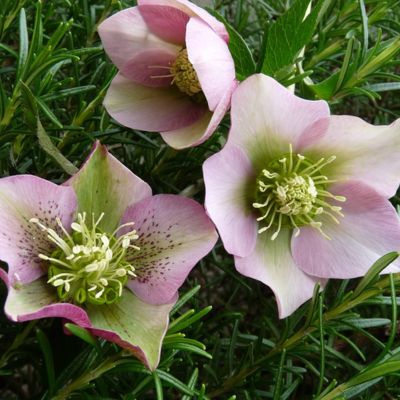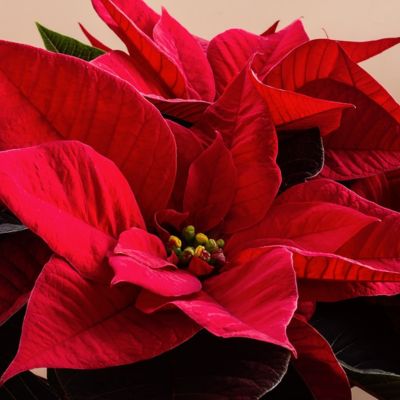 Poinsettia, the Christmas Star 
No Christmas is complete without a poinsettia! This plant, native to Mexico, is one of the most commonly offered indoor plants during the holiday season. Its red bracts, often mistaken for flowers, are a wonderful representation of traditional Christmas colors. Well-maintained, this plant can last for several years, bringing a touch of color during the long winter months. Offering a potted poinsettia is a way to wish a colorful Merry Christmas.
The Fir Tree, the Unrivaled Symbol of Christmas 
When we talk about Christmas, the fir tree is, of course, the first thing that comes to mind. Although traditionally decorated and displayed in our living rooms for the holidays, the fir tree is also a species that can be offered in the form of a small potted plant. It's an original and eco-friendly way to celebrate Christmas, especially if the tree is replanted after the holidays. By offering a fir tree, you provide a symbol of perpetuity and deep love.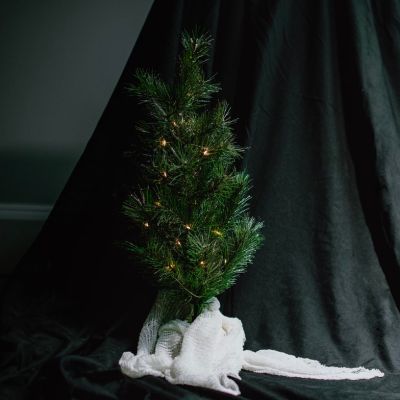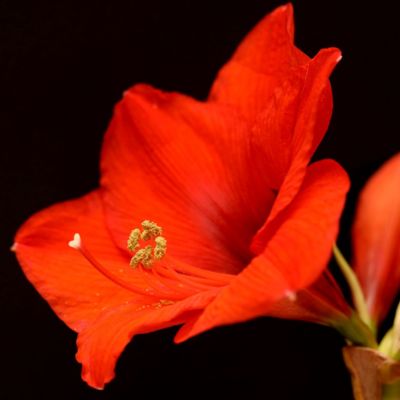 L'Amaryllis, an Explosion of Colors 
With its remarkable large flowers, the amaryllis is a plant that doesn't go unnoticed. Offering a bouquet of amaryllis means providing an explosion of colors in the heart of winter. Easy to care for, this plant will be appreciated for its longevity and delicate beauty. Whether red, white, or striped, the amaryllis is an ideal choice for those seeking an elegant and festive Christmas flower.
Holly
An emblematic symbol of the festive season, holly with its enticing little red berries is truly a traditional Christmas plant. Whether integrated into a Christmas bouquet, a sumptuous wreath, or an elegant floral arrangement, holly is essential and adds a touch of color and light to your Christmas decoration.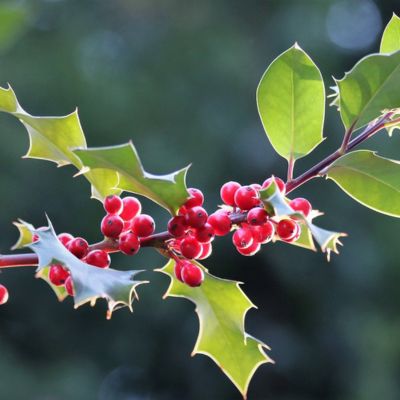 Offering holly branches as a gift is not just a simple gesture. In addition to being a beautiful present, these branches are also considered a talisman of luck for the recipient. This practice originates from ancient Celtic times, where druids generously granted holly branches as good luck charms.
And the magic of holly doesn't stop there. Not only is this winter plant a wonderful gift idea, but it is also an excellent ally to brighten up your holiday table centerpiece. The presence of holly in a festive setting adds a special glow that undeniably recalls the warmth of Christmas celebrations.
Christmas flowers are ideal gifts to convey your feelings during the holiday season. They will bring color, joy, and wonder to those who receive them. Whether you choose one of these flowers or prefer a bouquet composed of several varieties, remember that the most important thing is the intention with which you offer your gifts. Feel free to use our Christmas flower delivery service to bring smiles to your loved ones during this festive period.